Warner Media Prow
Rare Volume designed an 11-story generative sculpture for WarnerMedia's New York headquarters in Hudson Yards. I was hired to bring it to live.
Set against the backdrop of the Manhattan skyline, the Prow Sculpture is made of 258,000 individual LED pixels. Its concentric rings create a volumetric visual effect, providing a dimensionalized canvas across which WarnerMedia shows and films are algorithmically interpreted as animated art.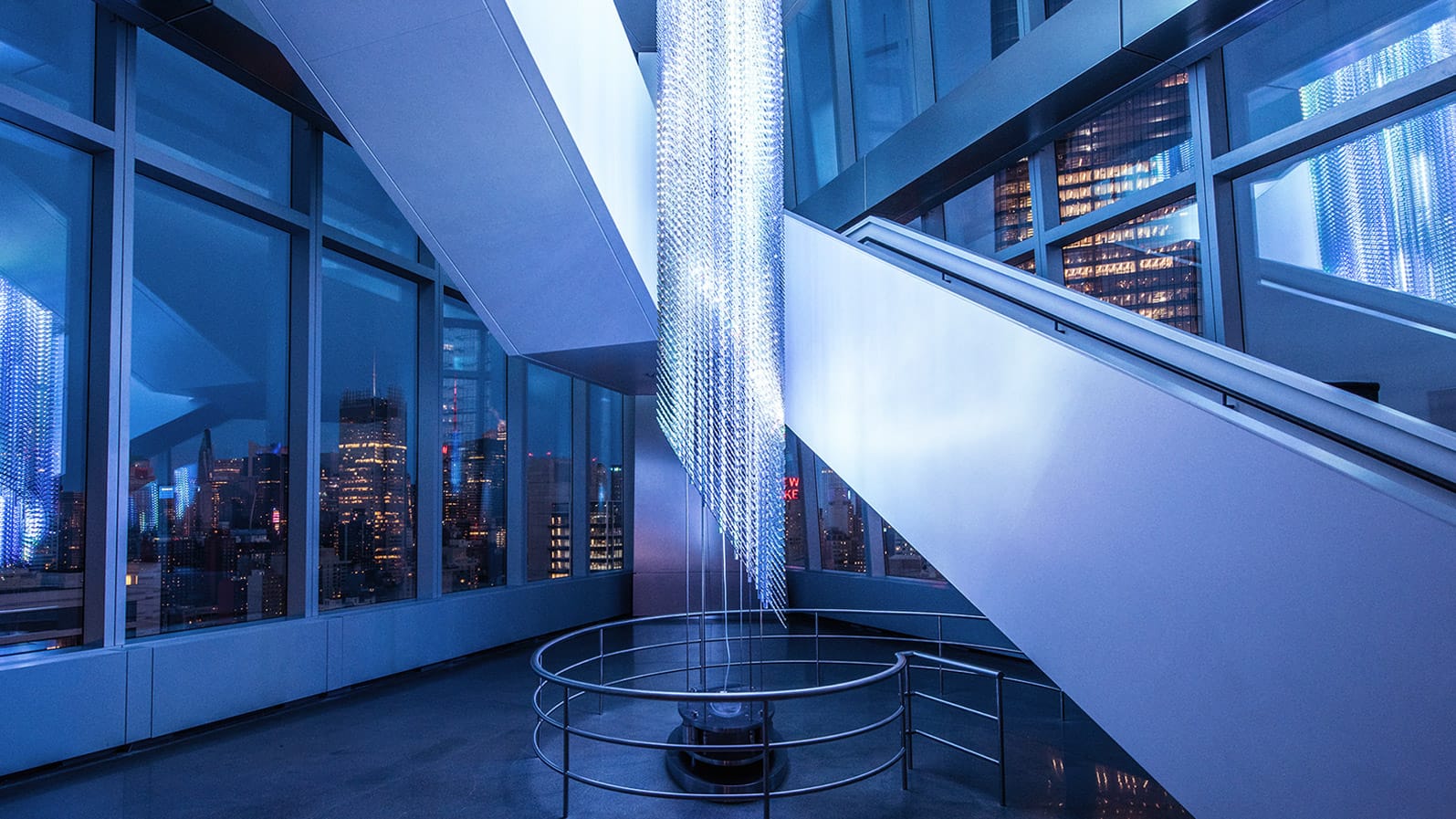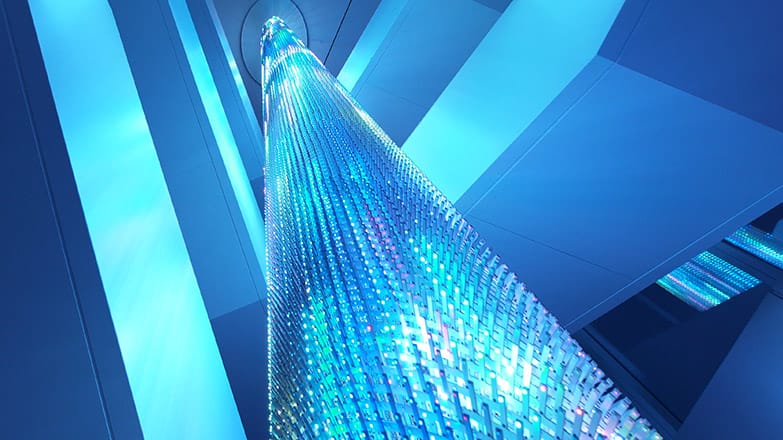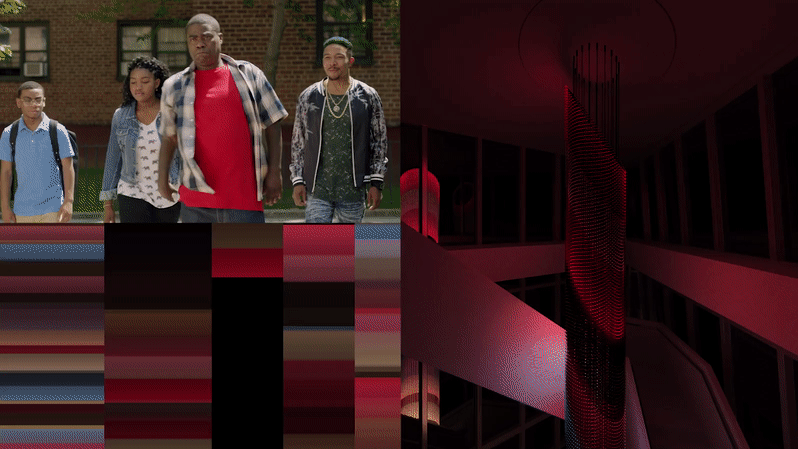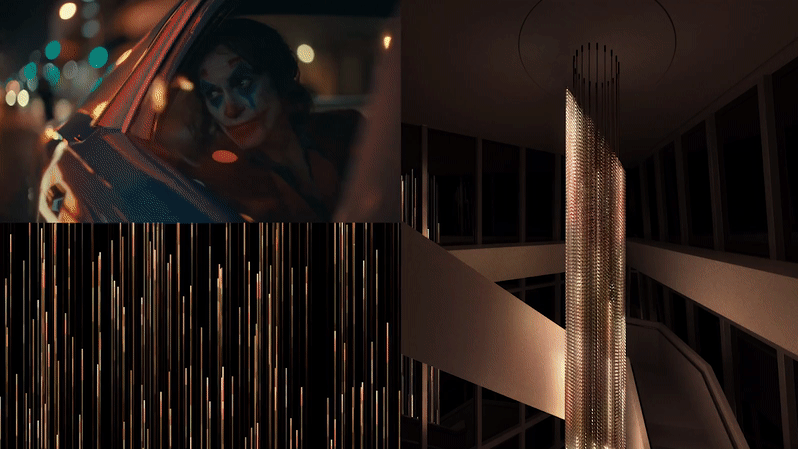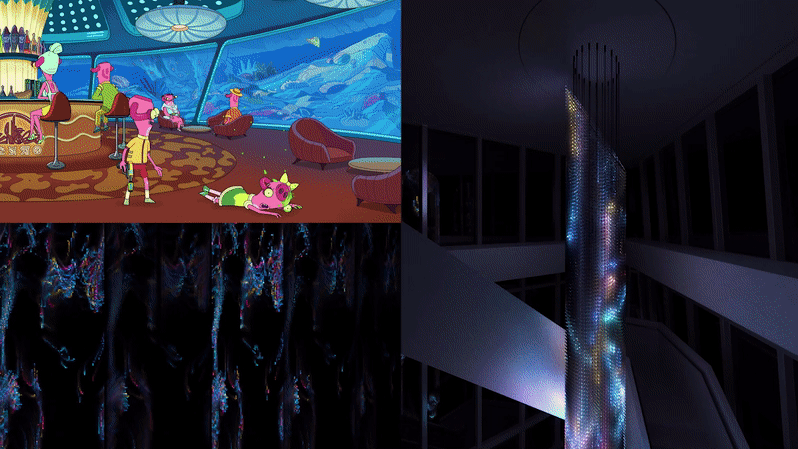 Custom software decodes broadcast-ready media assets on the fly, analyzing audio and visual content to extract the visual parameters which shape the Prow's realtime-rendered generative system.
Each of the 352 hoops contains hundreds of LED's, clustered in 5 concentric rings. Because the hoops are tilted, mapping content to the Prow required complex image conversion, entirely done on the GPU.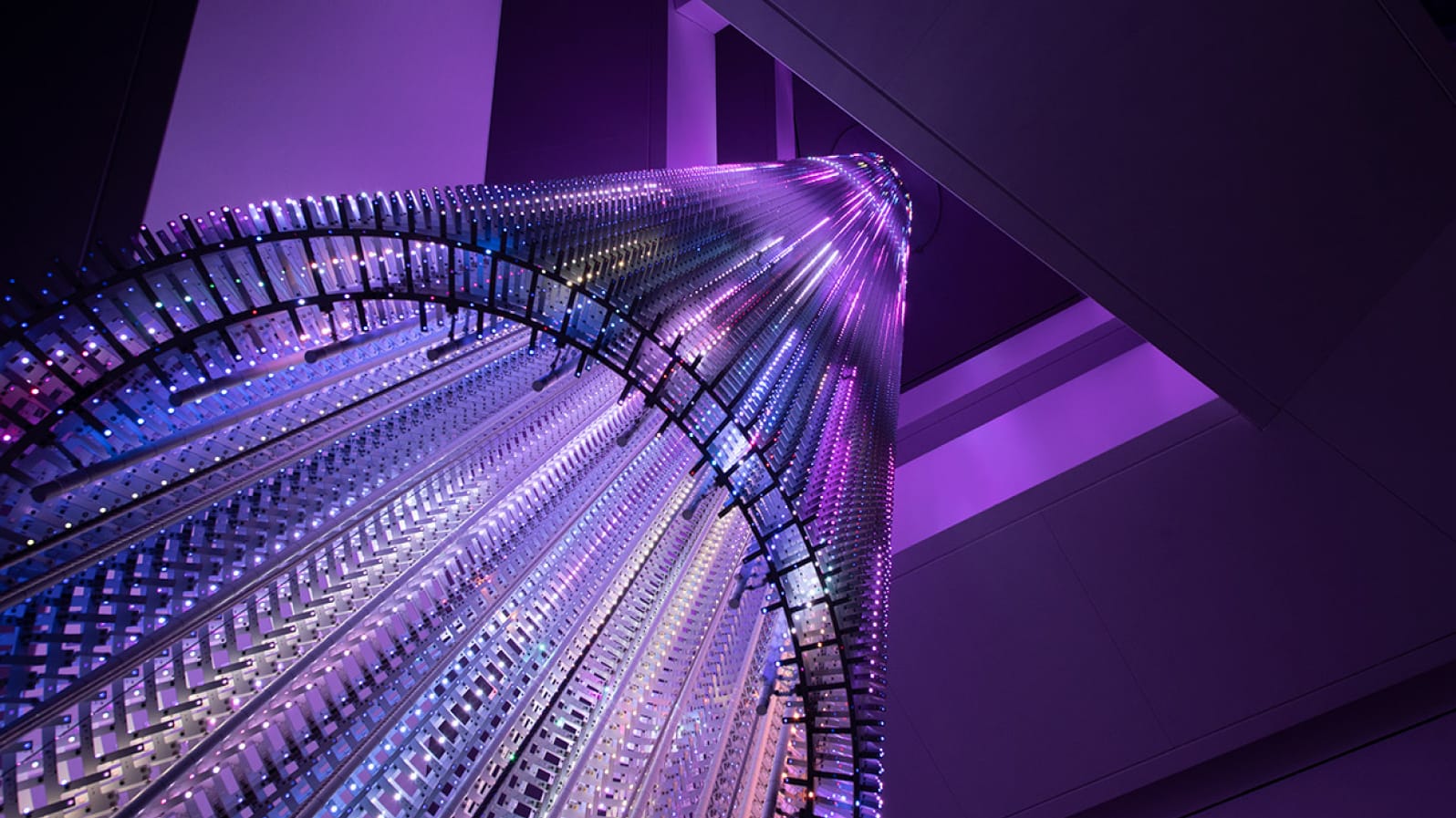 The Prow can be controlled through a digital interface located at both the top and bottom floors. The interface features a fully animated live preview of the Prow and provides an excellent user experience thanks to its custom UI controls.