Torre Glories
Torre Glòries is the third tallest man-made structure in Barcelona. A favored destination for locals and tourists alike, the expansive view from the tower helps visitors understand the urban design, topography, and inhabitants of the city. In 2022, Rare Volume launched a permanent exhibit within the tower's Hyperview Barcelona experience that surfaces the natural and man-made phenomena that impact the lives of Barcelonians each day.
Rare Volume hired me to work on the real-time data visualization superimposed onto extremely high resolution video.
The exhibit is a unique space to teach visitors a new way of seeing—to look beyond the surface of a city, and to observe the unseen forces that drive Barcelona's various ecosystems. Housed on the base floor, 4 unique visualizations—Wind, Sky Above Us, Our Sea, and Soundscapes—bring to life data we cannot see with the naked eye.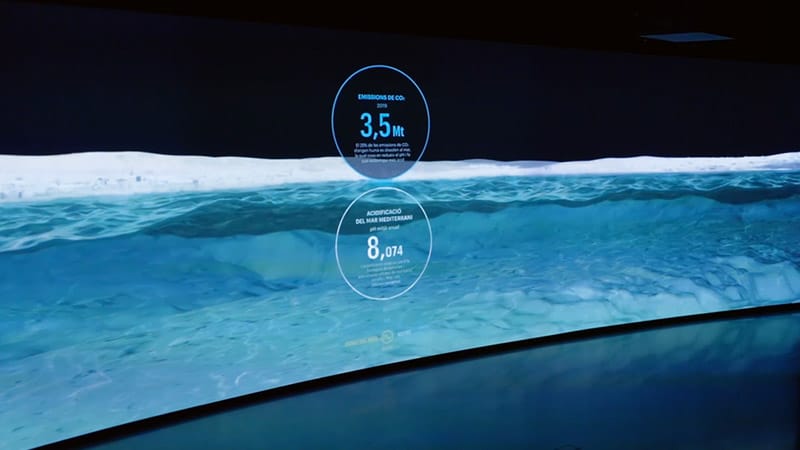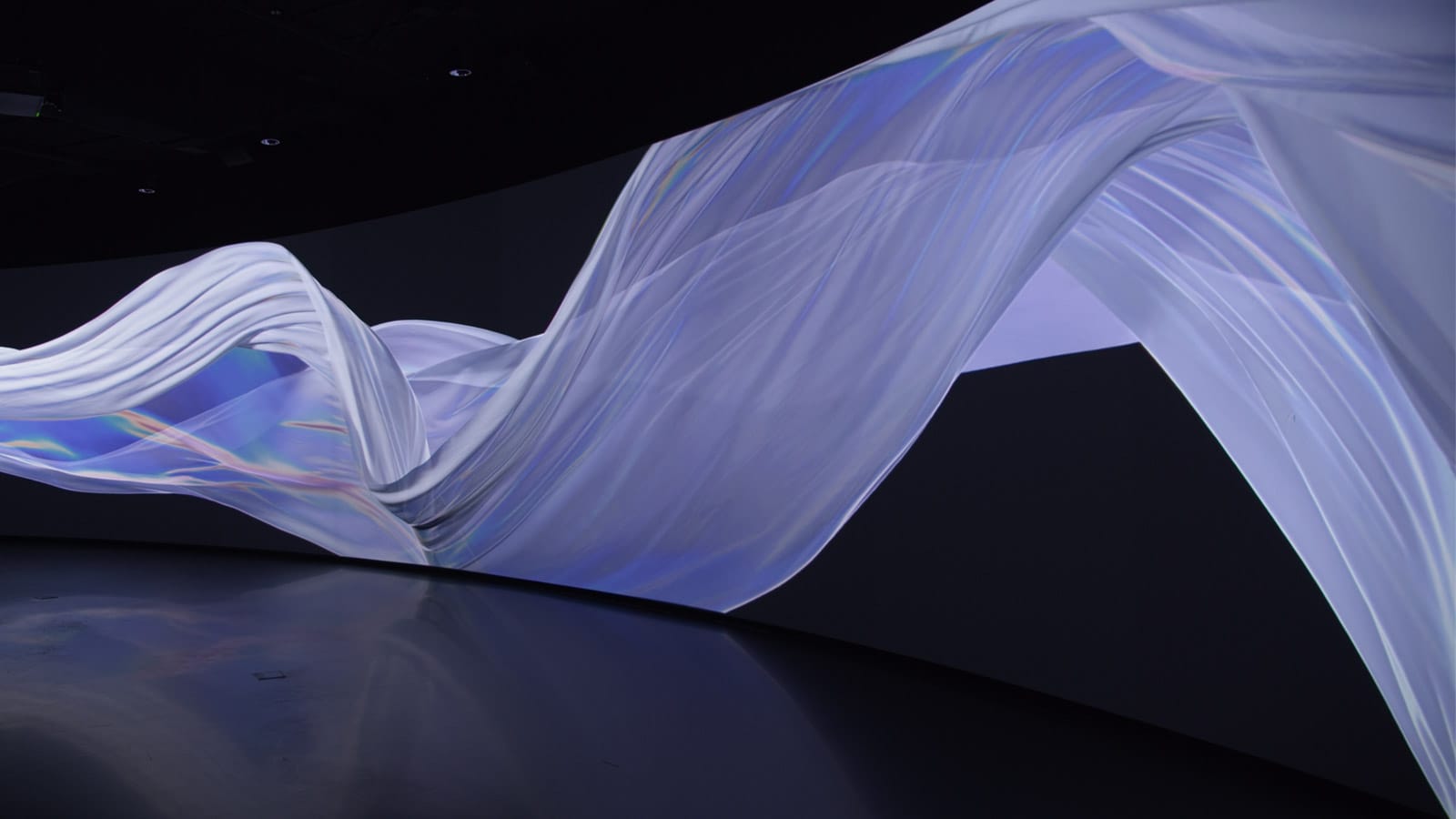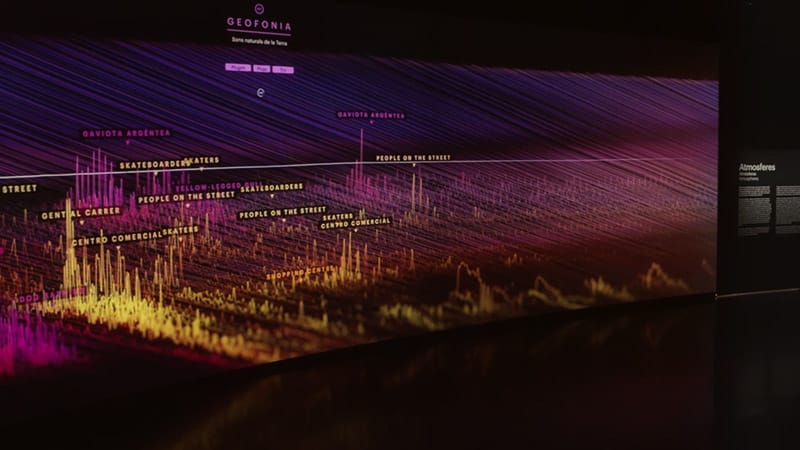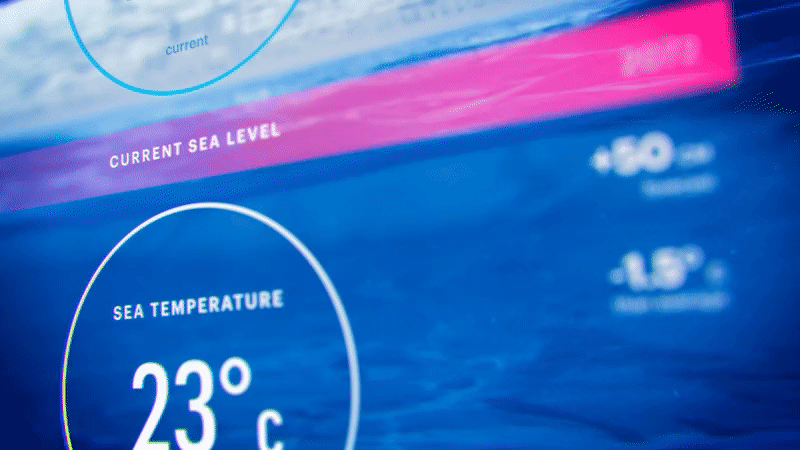 Real-time data is gathered from live sources and converted into crisp, pixel-perfect 2D graphics and text. I used path rendering technology to convert shapes and font glyphs to efficient GPU representations, resulting in the highest quality animated 2D graphics.
Working with the exceptional team at Rare Volume is an absolute delight. Their attention to detail and their pursuit of innovation serve as a true inspiration.