Google Deep City
Today's websites store an awful lot of information about their users. Sometimes, they know you better than you know yourself. To make visitors of the Google offices aware about their digital trail, Hush Studios created the Deep City experience. They hired me to build 2 of the 3 installations.
With 14 high resolution displays behind dichroic glass panels, the Cave takes visitors on a journey through New York, featuring high quality images from Google's StreetView. Quite some work went into the procedural, elaborate transitions between the scenes. Created in C++ using the Cinder framework.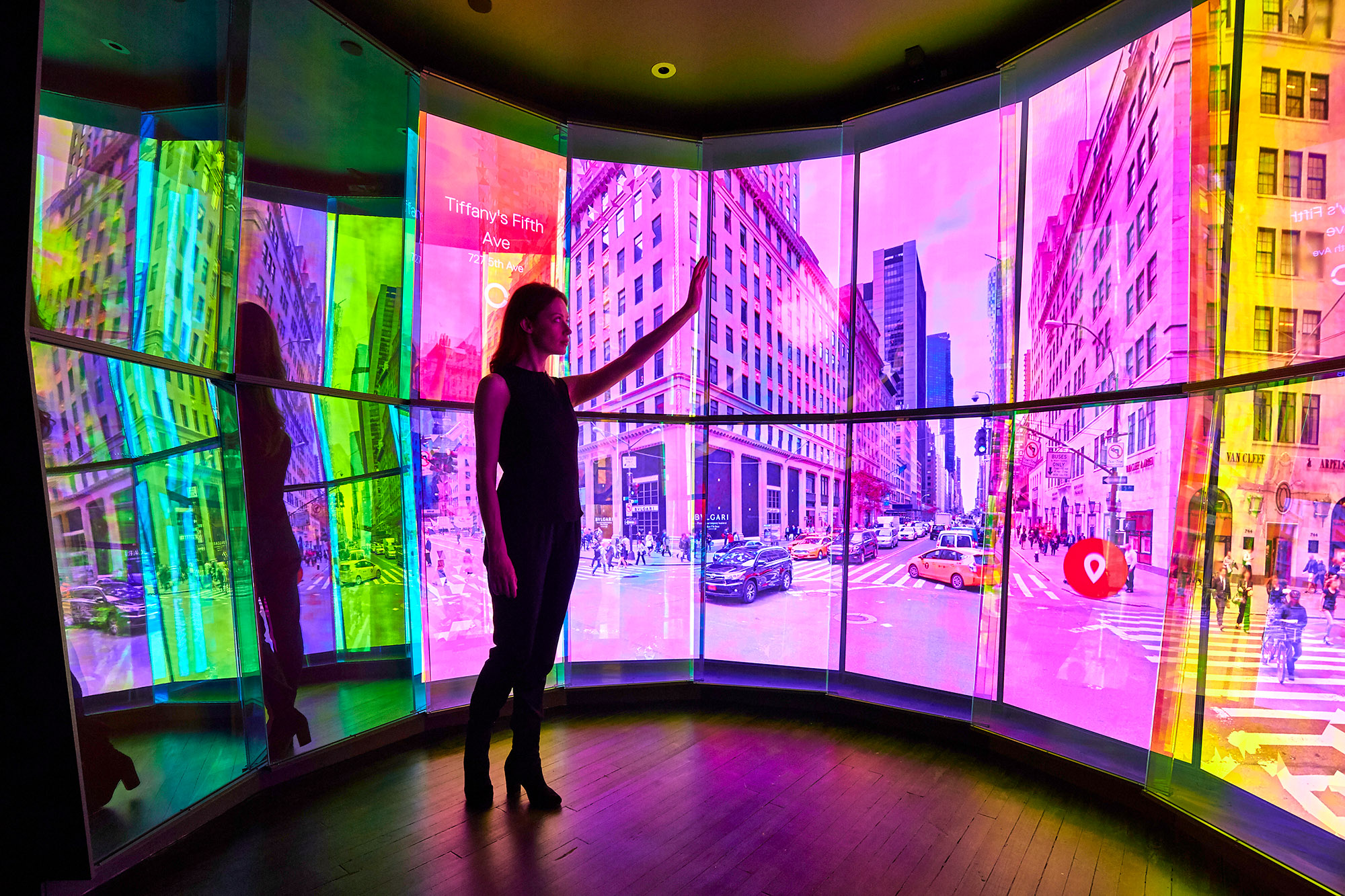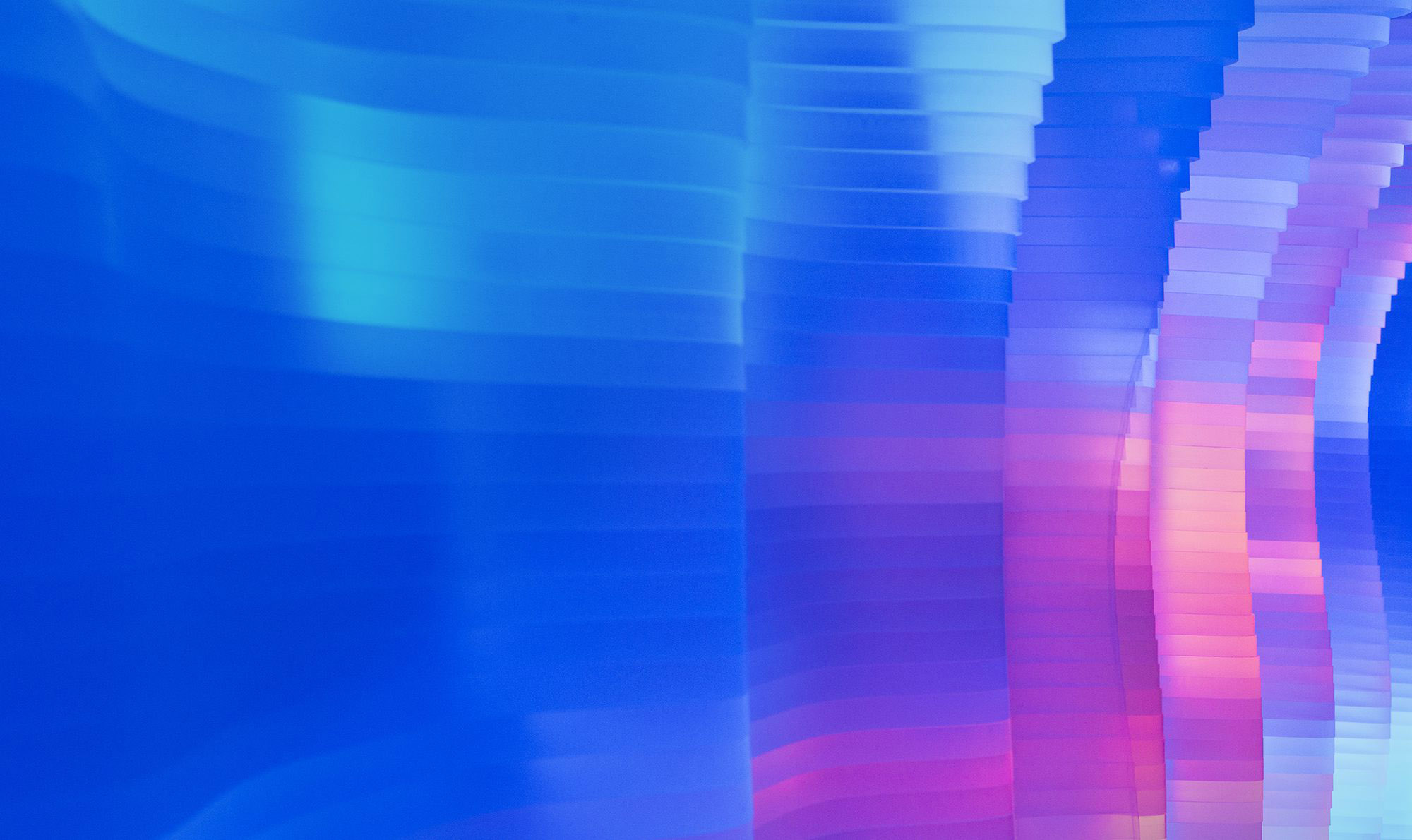 Upon entering the floor, visitors marvel at the beautiful frosted glass wall. It changes color based on the motions and activities of the people passing by. Created in C++ using the Cinder framework.