Chobani Giving Tree
What better way to show your customers that you care about our planet than to transform Grand Central Station into a lush tropical forest? Chobani did just that. With a bit of help from me and a team of freelance experts, coordinated by Hush Studios, Brooklyn.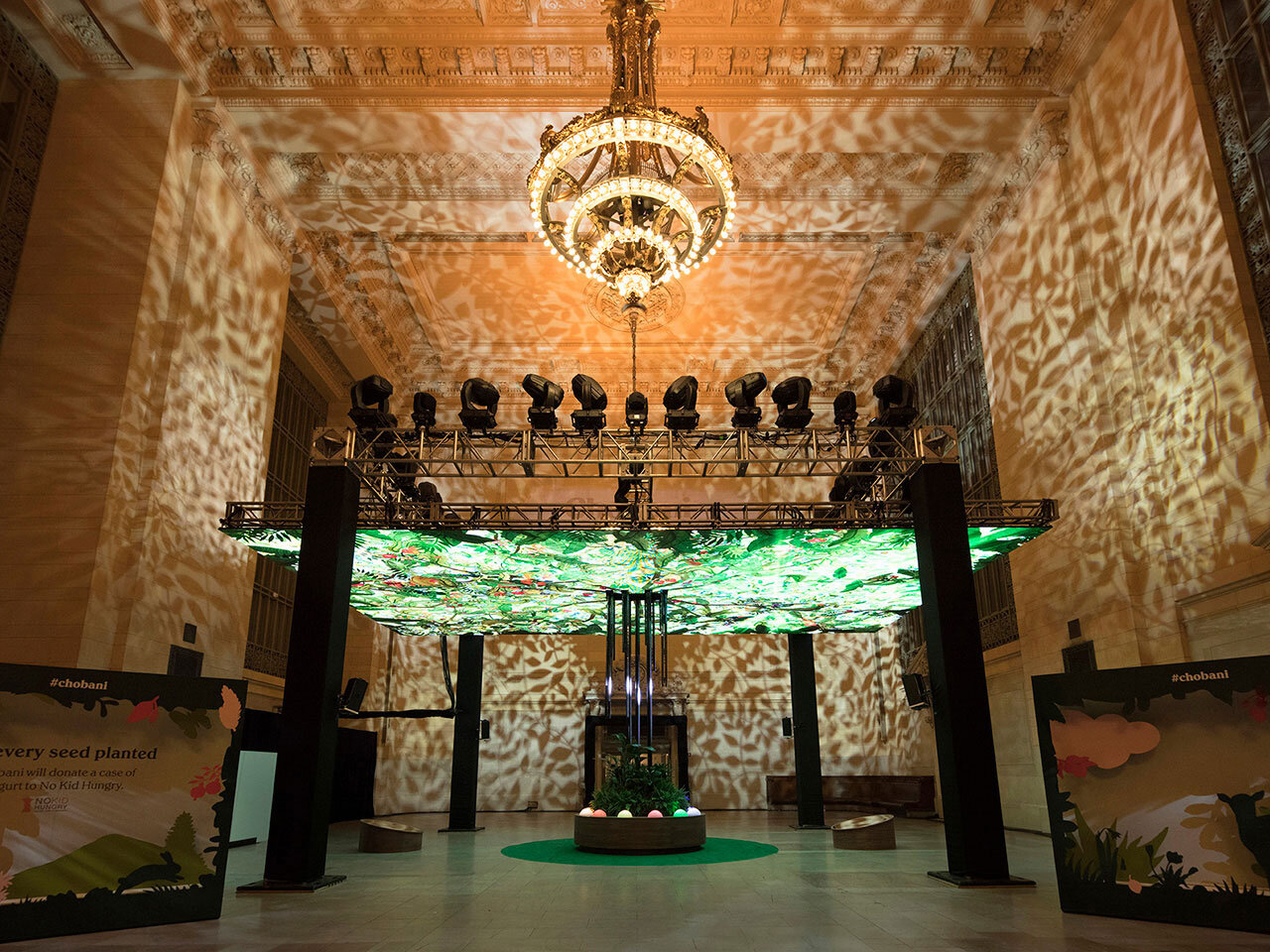 A visually stunning 750 square feet canopy floats over the heads of the surprised commuters inside the famous Vanderbilt Hall at New York's Grand Central Station. Swaying leaves and branches, rays of sunlight, cute little butterflies and explosions of tropical fruits… there's a lot to discover and admire.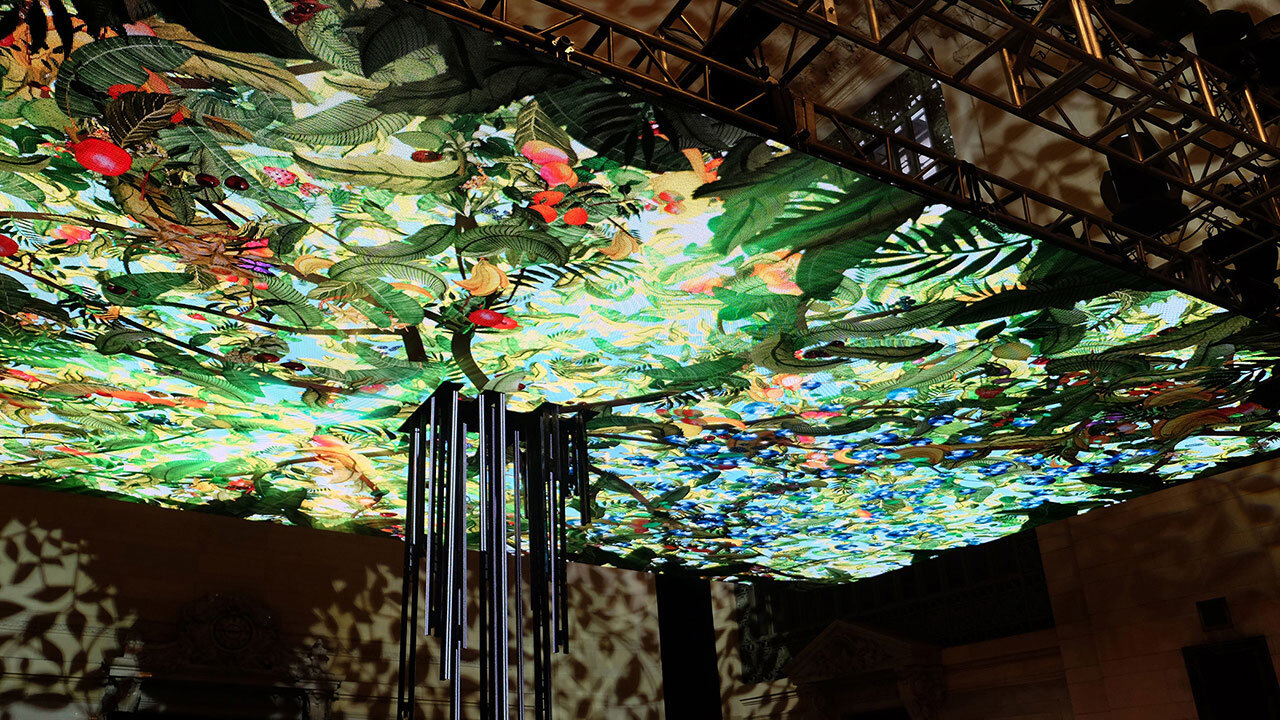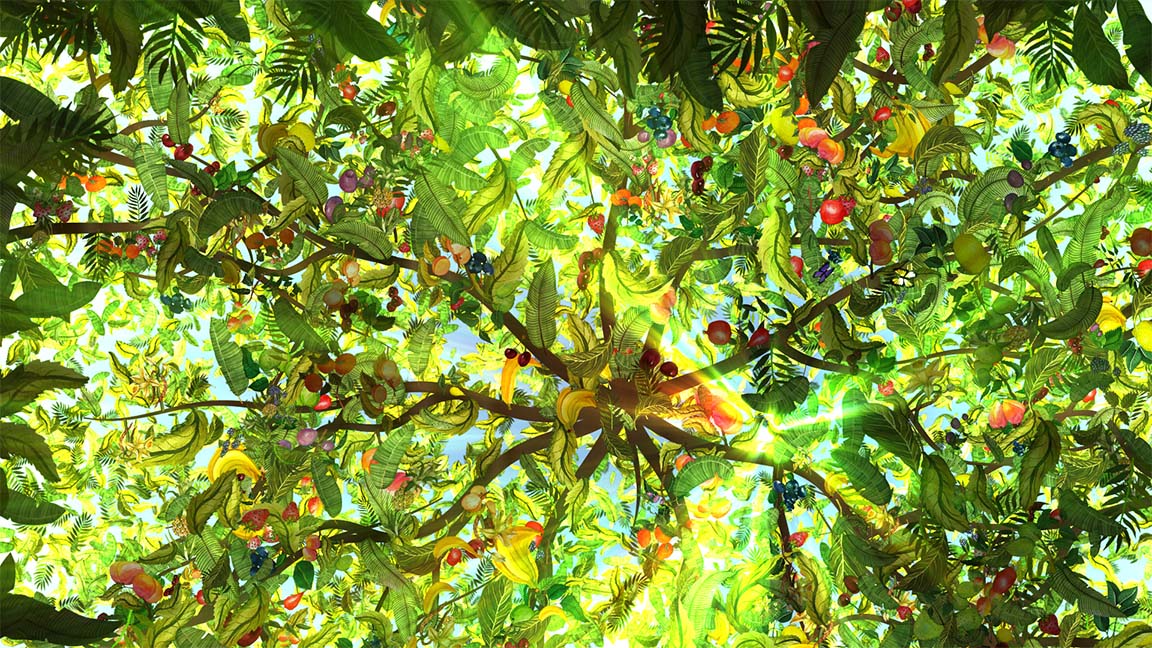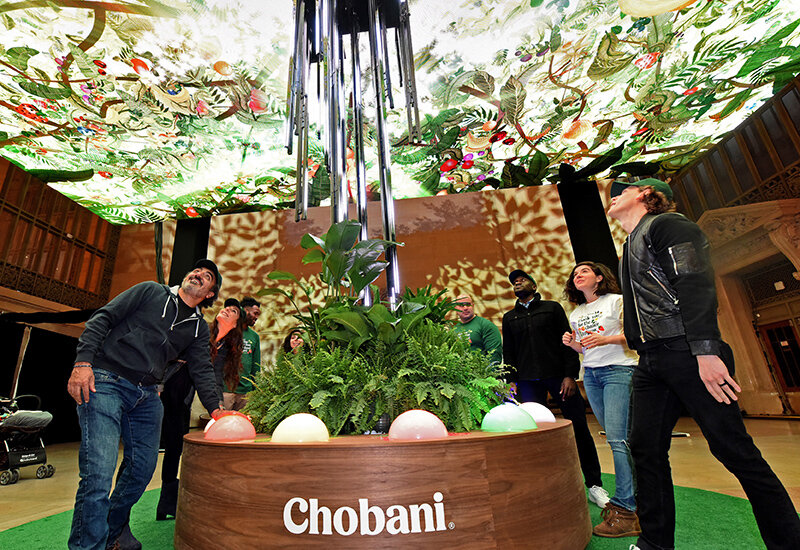 Visitors can plant a seed by touching one of the twelve pods, each triggering a light travelling up a column of LED strips. Once it reaches the canopy, it creates an explosion of fruits. For each triggered explosion, Chobani donated a tray of yogurt to No Kid Hungry. At the end of the day, over 22 thousand explosions had been triggered, so that's 261.750 cups of yogurt!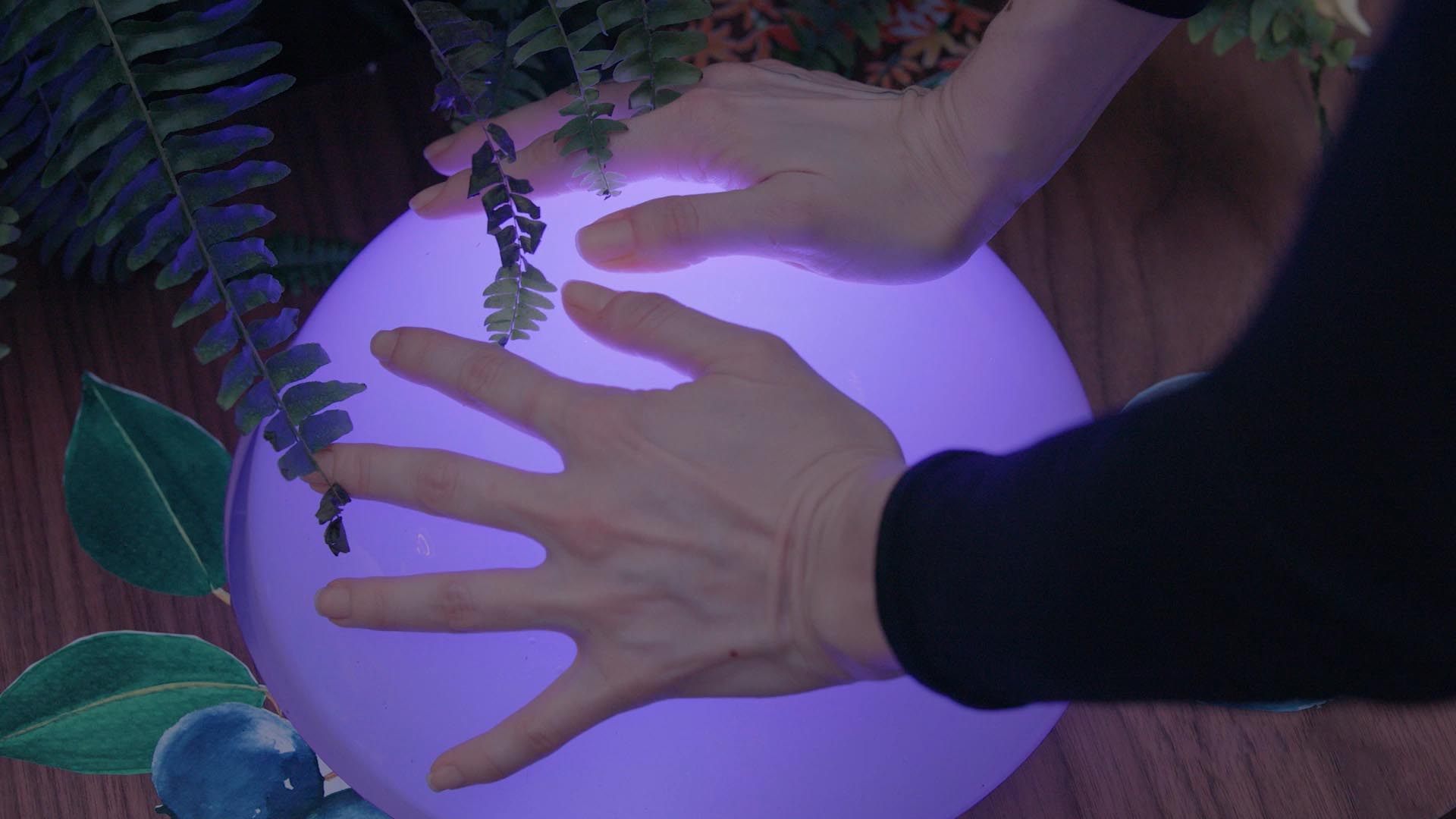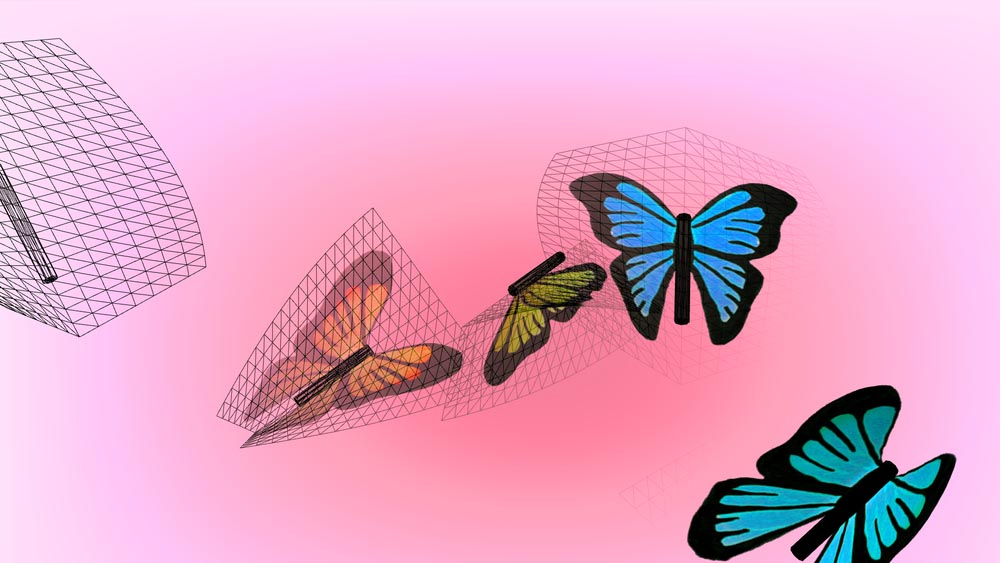 Butterflies were created using procedural animation, with smooth curving wings and lighting. The canopy featured thousands of instanced leaves that could bend along their central axis using a vertex shader. The branches were created with a custom particle system. Sun rays were done using the well-known radial blur effect. Created in C++ using the Cinder framework.