Masterwork or Copy?
It took 3 years of research to answer a question that had baffled art historians for decades: why was there a second copy of Anthony van Dijck's masterwork "Saint Jerome with an Angel" and who made it?
For the first time ever, the two paintings were shown side by side in museum Boijmans-Van Beuningen, Rotterdam. The creatives at IJsfontein (including me) were asked to create a touch-screen presentation about the findings of the research. But we wanted people to look at the paintings themselves!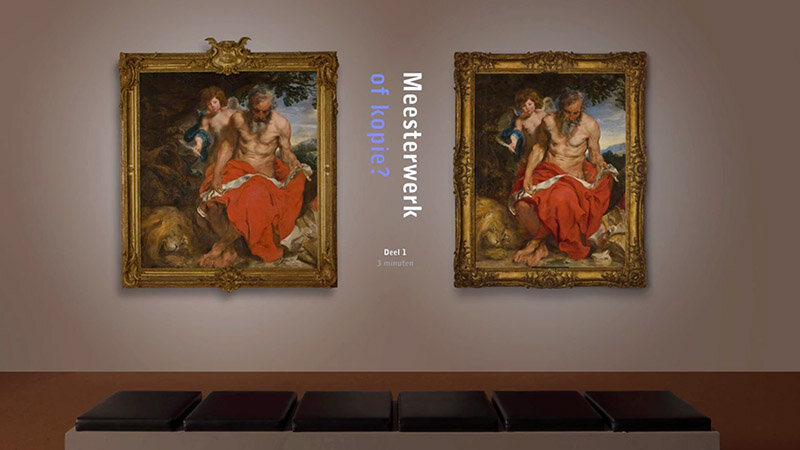 So we did something nobody had done before: we projected directly onto the paintings! It required careful adjustment of the amount of light as to not damage the paint and avoiding the glare of the varnish layer by positioning the projectors at the far ends. To perfectly align the content with the frames, I wrote special warping software for the video player. A small but hugely successful and satisfying project.
Watch the full 10 minute presentation below!